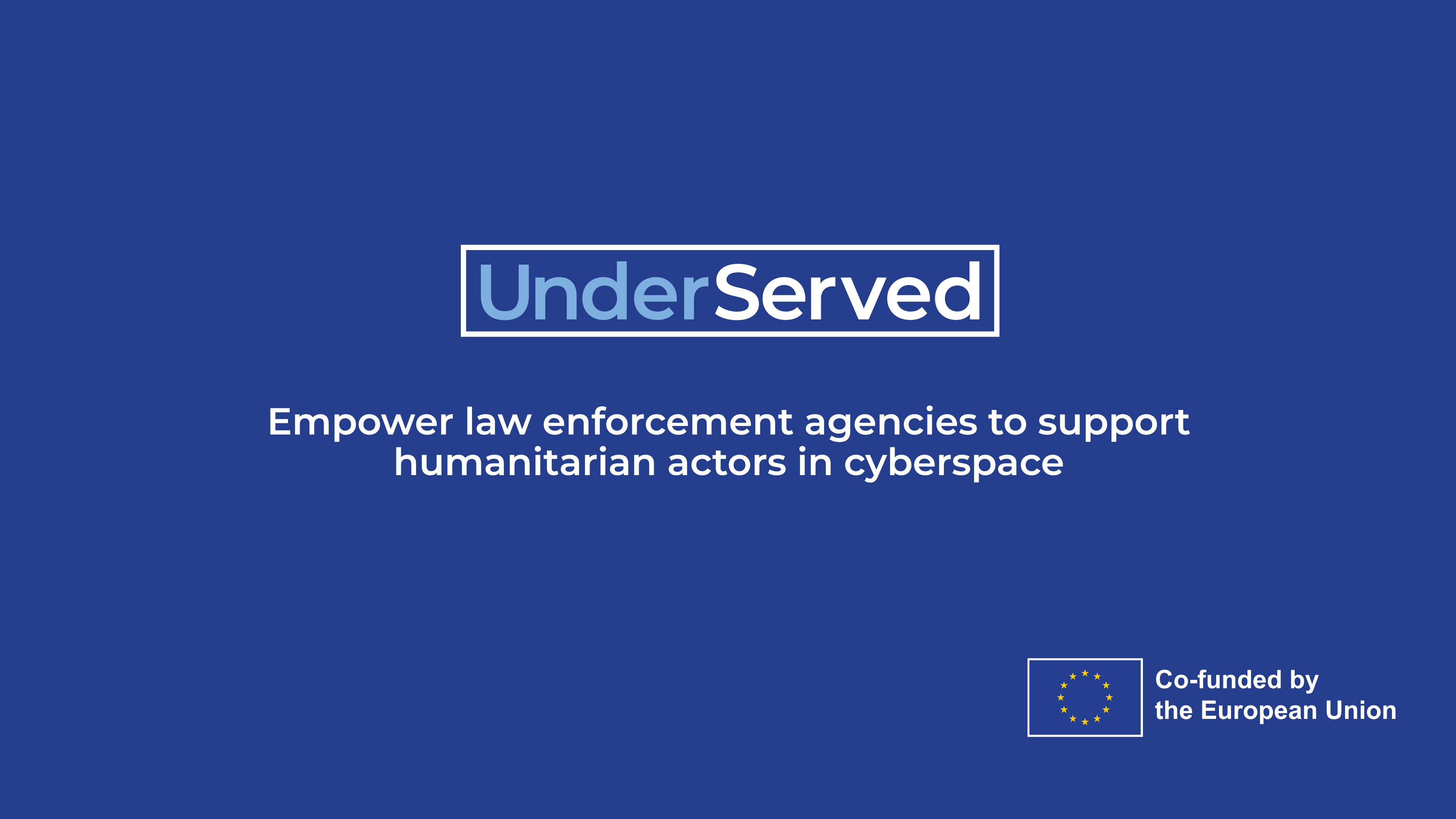 Uniting to protect vulnerable Sectors from Cybercrime: Launch of the EU-funded UnderServed Project
---
We are excited to announce our participation in the UnderServed project, an EU-funded initiative from the Internal Security Fund (ISF) aiming to address the lack of adequate cybersecurity measures for vulnerable sectors, including humanitarian, development, and peace non-governmental organisations (NGO).
According to a report published by Microsoft in October 2021, between June 2020 and June 2021, NGOs became the most targeted sector by nation-state threat actors. UnderServed enables a collaborative ecosystem to defend their critical operations against cybercrime effectively.
Coordinated by the UCD Centre for Cybersecurity and Cybercrime Investigation (UCD CCI, IE), the UnderServed Project boasts a robust consortium of eight members, representing three EU member states, one Swiss partner, and two UK partners; The CyberPeace Institute Humanitarian Cybersecurity Center, An Garda Síochána (the national police service of Ireland, IE), the Centre Of Excellence In Terrorism, Resilience, Intelligence And Organised Crime Research (CENTRIC, UK), Stichting Quad9 (NL), WaterAid (UK), National Cyber Security Centre, Ireland (NCSC-IE), and the European Cybercrime Training and Education Group (ECTEG, BE). This diverse consortium includes end-users, research centres, and government agencies, combining their insights and skills to create impactful outcomes.
The primary objective of the UnderServed Project is to establish a comprehensive platform for reporting and analysing cyber threats. This platform is tailor-made for NGOs vulnerable to cyberattacks, which often lack the resources to effectively mitigate such threats. Despite their critical role in serving vulnerable communities, NGOs often fall outside the scope of EU critical infrastructure funding priorities. While the initial focus is on the humanitarian sector, the project's design emphasises adaptability for potential applications in other sectors and countries.
The 2-year UnderServed Project, which commenced on the 1st June, 2023, embodies the spirit of collaboration and innovation, uniting leading partners to safeguard sectors that are crucial to society. Stay tuned for updates as the project progresses to achieve a sustainable impact in the realm of cybersecurity.
Download our flyer
---
Note to Editors: Follow UnderServed on X (formally, Twitter) | LinkedIn.
For more information, please contact underserved@ucd.ie.